Renowned Speakers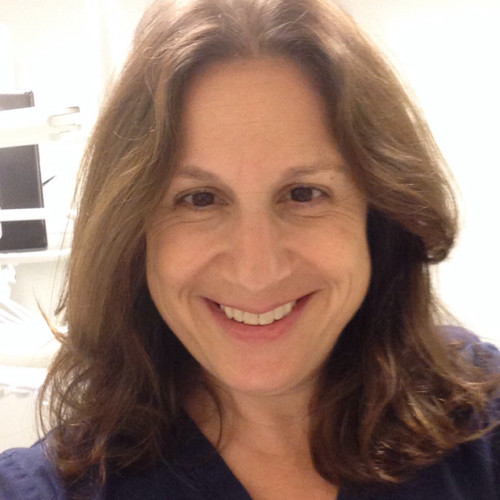 Leila Liberman
University of Maryland, USA USA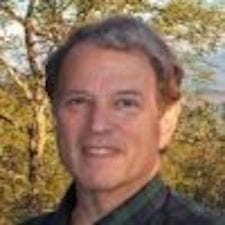 Nelson Hendler
University of Maryland School of Dental Surgery, USA USA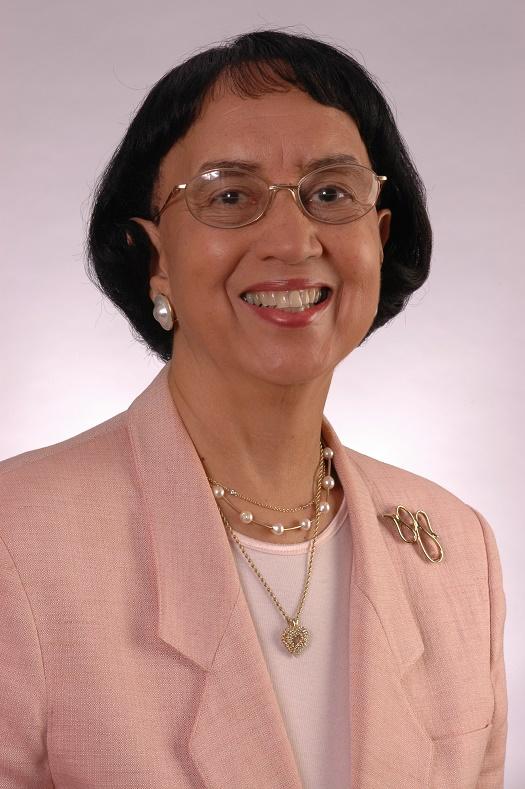 Jeanne C. Sinkford
Howard University, USA USA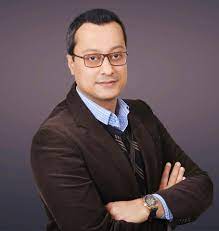 Zeeshan Sheikh
University of Toronto, Canada Canada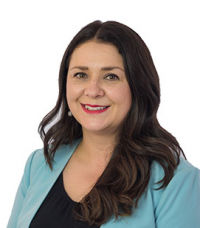 Joanna Granich
The University of Western Australia, Australia Australia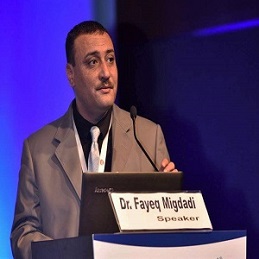 Fayeq Migdadi
Madinat Zayed Hospital, UAE UAE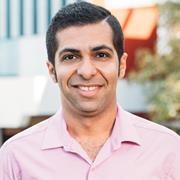 Mahmoud Bakr
Griffith University, Australia Australia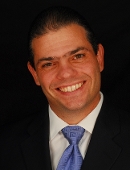 Vincent Carrao
Mount Sinai Hospital, USA USA
Recommended Global Dentistry Webinars & Conferences
Asia Pacific & Middle East
Dentistry 2023
About Conference
28th International Conference on Dentistry which will be held on September 27-28, 2023 Madrid, Spain.
DENTISTRY 2023 contributes opportunities (ICD-2023) to Scientists, research scholars, students, (ICD -2023) delegates, and exhibitors to enhance their skills and improve quality of research. We welcome you to go along with us at DENTISTRY 2023, (ICD -2023) where you will make certain to have an important involvement with both your colleagues and experts from around the globe. It helps you to implement practical, proven strategies to run your research more effectively, efficiently, and profitably.
The conference (ICD-2023) is going to be organized on the (ICD -2023) Theme: Advances in Modern Dentistry and Dental Hygiene for a healthy smile and lifestyle. Goes to be the most important and most promising international conference that specifically focuses on the Internet by bringing all (ICD -2023) renowned researchers under one roof. This is often a 2-day multidisciplinary meeting covering all aspects of novel research and contributions within the field of Dentistry.
• Commendable talks by the first-string of the worldwide scientific community.
• Sterling workshop sessions.
• Global (ICD -2023) Recognition to meritorious Researchers.
• Global Networking with 50+ Countries.
• Novel Techniques to profit Your Research.
• Global Business (ICD -2023) and Networking Opportunities.
• Exquisite platform for exhibiting your by-products and International Sponsorship
Young Scientist Benefits
Our conferences (ICD -2023) provide best Platform for your research through oral presentations.
Share the ideas with both eminent researchers and mentors.
Young Scientist will get (ICD -2023) International Certificate.
Platform for collaboration among young researchers for better development
Target Audience
Each and every person is eligible (ICD -2023) to attend DENTISTRY 2023.
Dental Professionals/ Dental Practitioners,
Orthodontists, Periodontists, Oral/Dental Surgeons
Oral and Maxillofacial and Cosmetic Surgeons
Dental and (ICD -2023) Public Health Care Coordinators
Dental Business/Practice Managers
Dental Hygienists & Therapists
Dental conferences, dentistry conferences, ICD-2023
Dental and Oral Health Associations, Societies and Universities
Dental and Oral Health Researchers, (ICD -2023) Faculty and Students
Procurement and Management teams from Corporate Dental Organizations
Dental Wholesalers, (ICD -2023) Dealers and Distributors
Companies manufacturing Medical Devices and Instruments
Why to attend?
Meet your objectives from around the (ICD -2023) world addressed regarding Dental and Oral Health.
This is every so often a single finest chance to accomplish the utmost significant gathering of members from the Research Institutions, (ICD -2023) Universities, Clinics and Hospitals. Dental conferences
Distribute Data and Conduct demonstrations, meet with present potential speakers, (ICD -2023) generate a splash with additional products, (ICD -2023) and receive name recognition at this 2-day event. Dental conferences
World renowned speakers, (ICD -2023) interesting techniques, latest updates in Dental and Oral Health and stimulating the field of genuine extent hallmarks of this conference
Session and Tracks
Track 1: Pediatric Dentistry
Pediatric dentistry, similar to pediatrics in drug, is concerned with the dental care of children and adolescents. Important of the routine of practice is centred on the control of caries (tooth decay) and involves the use of fluoride and salutary and aseptic instruction. The need to impact tooth positions presents the coming most constantly encountered problem. The correction of nascent abnormalities in tooth alignment may avert the necessity for lengthy treatment. Numerous pediatric dentists use growth- impacting ways to correct jaw alignments. Tolerance and a working knowledge of children's geste patterns and nonage physical and internal conditions and complaint ramifications are important qualifications of the pedodontist.
Track 2: Orthodontics
Orthodontics treatment involves correcting teeth that are poorly deposited, crooked or overcrowded, as well as closing gaps between teeth and correcting bad teeth mouthfuls. This is done using orthodontic braces which move the teeth into the correct positions and alignment. Moment there are numerous different types of braces with 'unnoticeable' braces getting decreasingly popular, dental conferences particularly for grown-ups. Orthodontic remedy, generally delivered by orthodontic specialists, is readily available at moderate cost and without numerous pitfalls or complications. It should be fulfilled when necessary to ameliorate the appearance of the smile and the function of the chewing medium, as well as to ameliorate patient tone- acceptance.
Track 3: Oral Microbiology and Pathology
Oral microbiology, which is concerned with the goods of the further than 600 different species of oral bacteria on the teeth, epoxies, mouth, and other corridor of the body that connect to the mouth through the digestive system and the rotation, is an important part of dental practice. Disease of the teeth and epoxies is generally bacterial in origin and can have a profound effect on general health. Dental conferences For illustration, the presence of certain species of bacteria in the epoxies can negatively impact the health of the heart and other important organs. Oral pathology is the study of the causes, processes, and goods of oral complaint, together with the attendant differences of oral structure and functions. The oral pathologist provides judgments on which treatment by other specialists will depend. ICD-2023
Track 4: Oral and Maxillofacial Surgery
Oral and maxillofacial surgery, dental specialty that deals with the opinion and surgical treatment of the conditions, injuries, and blights of the mortal mouth, jaw, and associated structures. The most common oral surgery procedure is tooth birth. Other dental problems that bear the skill of an oral surgeon include treatment of excrescencies (liquid- or circumfluous- filled sacs), tumours, lesions, and infections of the mouth and jaw. Dental conferences In addition, there are more complex problems, similar as jaw and facial injuries, cleft palate, and split lip.
Track 5: Endodontics and Hypnodontics
Endodontics deals with the treatment of conditions of the inside of the tooth, including the pulp chamber, the pulp conduit, and conterminous structures. Root conduit remedy and bleaching of nonvital teeth are standard treatments rendered by endodontists. Hypnodontics is the art and wisdom of using hypnotism to encourage comfortable and pain free dental visits. It's used to reduce stress and induce anesthesia so that lower drug is used and hard to manage cases frequently present the maturity of problems the dentist encounters in their diurnal routine. Dental conferences Hypnotism can fluently recover the pressure, unease and unreasonable fear of pain frequently displayed by these cases. Hypnotherapist should meet with this type of dental patient two or three days prior to the programmed dental appointment. Waking hypnotism is veritably factual means to fully count the monkeyshine kickback. ICD-2023
Track 6: Gerodontology and Periodontology
The primary areas of emphasis for the Department of Periodontology's residers in periodontology are moralistic and clinical instruction. Our charge is to prepare residers to exercise well in the field of periodontics, to suppose critically, and to continue to learn throughout their lives. Dental coferences In addition to giving residers the most recent clinical training in all angles of periodontology and surgical implant dentistry, our pretensions are to give residers an understanding of the theoretical underpinnings and abecedarian lores involved in the conservation of health and/ or the treatment of conditions of the periodontium. to increase their understanding of the liaison between the medical and dental fields and to broaden their professional judgment to incorporate long- term periodontal case treatment. ICD-2023
Track 7: Diagnosis and Prevention of Oral Diseases
Opinion and forestallment of oral conditions isn't a simple task because the oral conditions may be a result of the colorful factors. Some of them may be due to the infections caused by the bacteria, fungi or contagions while some may be caused by the dental injuries. The opinion and forestallment of the oral conditions includes colorful way and procedures. Dental conferences The advancement of photography imaging provides endless volume of knowledge to assess the case's oral health. The admixture of high delicacy 3D actinic shaft face filmland with 3D CBCT filmland area unit habit to produce a virtual case that specifically displays each the laborious and soft towel structures. Stashing nosology has been delved for times to see whether or not it's used to notice the standing and susceptibleness to each oral and general case. ICD-2023
Dental health and overall health

Advanced diagnostic techniques

Sequel of radiation on oral tissues

Biopsy and bacteriology
Track 8: Prosthodontics
prosthodontics, also called Prosthodontia, dental specialty concerned with restoration and conservation of oral function, appearance, and comfort by use of prostheses. The oral prostheses replacing teeth may be removable dentures or partial dentures or permanently fixed tooth prostheses, connected to remaining teeth or implanted in the alveolar bone. Other prostheses include crowns and caps that replace the external portions of teeth and cover the remaining structure. Prosthodontics also provides oral prostheses to correct scars, similar as cleft palate, and to replace alveolar bone in order to give beginning support for dentures.
Track 9: Dental Instruments and Dental Marketing
Dental products can be classified into colourful subcategories like diagnostics, medicines and medicinal, outfit and accoutrements, decolorizing products, etc. untoward products include toothpaste, electric toothbrushes, homemade toothbrushes, and mouthwashes. The quality of the treatment depends on the quality of the product used for the treatment. Marketing is the key to success for any business, and dentistry is no exception. Every commerce between your dental practice and a case is a part of marketing. Dental conferences In some cases, this may encompass concrete details just like the way your staff answers the phone or the list of services you give. The need for better dental marketing has increased with the public's mindfulness, as well as business need to develop better services. The terms marketing and advertising frequently get used interchangeably, but in practice they're hardly related. ICD-2023
Track 10: Dental Nursing and Public Health Dentistry
Nurses portray infection control and junking ways while handling dental inventories and maintaining dental outfit. Dental nurses are healthcare workers that give backing and support for both clinical and non-clinical case care aspects. A dental nanny is good to understand all dental medical specialties, including general dentistry, sanitarium dentistry, and community dentistry. Dental outfit's duties and scores, as well as supporting the body. For the good of the profession, the case, and the community, dental nurses must admire moral norms. Dental conferences Dental nurses should be immorally driven to cover the quality and honour of their profession, support the croaker in giving cases the care they need, and advance the community's weal. Dental nurses should only take over dental operations for which they're certified.
Track 11: Geriatric dentistry
Geriatric dentistry or gerodontics is the delivery of dental care to older adults involving the diagnosis, prevention, and treatment of problems associated with normal ageing and age-related diseases as part of an inter-disciplinary team with other health care professionals. Geriatric health is an ignored and under-explored area worldwide. Dental conferences Oral health reflects overall wellbeing for the elderly population. Conversely, elderly patients are more predisposed to oral conditions due to age-related systemic diseases and functional changes. The major barriers to practising geriatric dentistry are the lack of trained faculty members, a crowded curriculum and monetary concerns. ICD-2023
Track 12: Restorative Dentistry
Restorative dental treatments are generally the form process of fixing damaged or missing teeth. Moment it really encompasses all the disciplines that dentistry has to offer. With an intertwined inter-disciplinary approach to achieve optimum dental function and aesthetics for our cases. Dental conferences This need frequently is accompanied by the tentative conditions of maintaining integral strength of the teeth during function and establishing a healthy interface between the restoration and the hard/ confirming soft towel, to help farther breakdown and allow on- going conservation, all within a growing case- driven demand for pain-free and ornamental treatment. Also, professional dental care demands more accurate opinion of complaint, before interceptive treatment, and remedial forestalment of dental complaint.
Track 13: Forensic Odontology
Forensic dentistry or Forensic Odontology represents the imbrication between the dental and the legal professions. It's the operation of dental wisdom in the legal sphere. It's the examination and evaluation of dental substantiation which will also be presented in the interest of justice. The profession of forensic odontology can make a significant donation to the field of forensic wisdom in the identification of people both dead and living. It incorporates dental deconstruction, histology, radiography, dental accoutrements and experimental anomalies of description. ICD-2023 The compass of forensic odontology includes identification of victims of accidents, incineration in vehicles, house fires.
Track 14: Digital Dentistry and 3D Imaging (CAD/CAM)
3D Imaging is one of the most significant tools for orthodontists to estimate and record size and form of craniofacial structures. Orthodontists regularly use 2- dimensional (2D) static imaging procedures, but deepness of structures cannot be acquired and confined with 2D imaging. Three- dimensional (3D) imaging has been developed in the early of 1990's and has gained a prized place in dentistry, particularly in orthodontics. In 3D individual imaging, a series of anatomical records is gathered using certain specialized outfit, reused by a computer and latterly presented on a 2D examiner to present the vision of deepness. Digital dentistry refers to the use of dental technologies or bias to carry out dental procedures rather than using mechanical or electrical tools. The use of digital dentistry can make carrying out dental procedures more effective than using mechanical tools.
Track 15: Oral Cancer
Oral cancer can form in any portion of the mouth or throat. Utmost oral cancers begin in the lingo and in the bottom of the mouth. Anybody can get oral cancer, but the pitfalls are advanced for manly, over age 40, use tobacco or alcohol or have a history of head or neck cancer. Repeated sun exposure is also a threat for lip cancer. Oral cancer treatments may comprise surgery, radiation remedy or chemotherapy.
Track 16: Dental Pharmacology
Dental pharmacology is the study of medicines used to treat conditions of the mouth. Some of these medicines include antibiotics, anesthetics, anti-inflammatory drug and anti-Periodontitis agents. Dental pharmacology studies the results of drug and their use for preventative, individual and remedy. Assessment of the advantages and implicit pitfalls of medicine administration and abuse, medicine relations and individual variability to medicine response are also areas significantly applicable in clinical settings.
Drug interactions and therapeutic uses

Oral side effects of drugs

Medical emergencies in dental practice

Mechanisms of acute pain
Participation/presentation option
Oral Presentation: Oral presentations may cover research, theoretical, professional, or private practice topics in a concise manner. People with personal experience are also encouraged to submit personal experiences of particular research that help others in daily life.
Speakers with a 30-minute slot should maintain their speech for 20-25 minutes, and keynote speakers should maintain their speech for 40-45 minutes, with the remaining time to be used for FAQ and discussion by the chair of the meeting. the meeting session.
Workshop: For workshop presenters as well, the lecture topic will be the same as an oral presentation with more exclusive techniques and detailed demonstrations. The general duration of a workshop presentation is about 45-50 minutes. Interested participants can join their respective teams and present the workshop with their research coordinators with a special group upon registration.
Poster Presentation: The Student Poster Competition will be held during the Dentistry 2023 conference to encourage students and recent graduates to present their original research. The presenter's duration is about 5-7 minutes to present the poster, including questions and answers. FAQs will be asked by judges on presentation. This is an opportunity for young scientists to learn about the latest discoveries from their peers in order to develop their capacity as multidisciplinary researchers. The poster will be in 1x1 M long paper size.
For any other details on poster presentation and judging criteria, kindly check the poster presentation guidelines.
Webinar: The webinar presentation is designed for interested participants who are unable to attend in person due to scheduling conflicts or other obligations. In this option, the presenter can record the presentation and their presentation will be displayed in the webinar presentation session.
E-Poster: E-Poster is also like a webinar presentation. At this session, the E- poster will be displayed on the website page in the E-poster category and the presenter's abstract will be published in the conference memento and in the journal with DOI.
Exhibit: Dentistry 2023 may exhibit the products and services of commercial and non-commercial organizations such as artificial intelligence, digital talent, platform-based software and services, trade commissioners, and equipment manufacturers.
To know more about exhibitor details and benefits, visit WHY EXHIBIT WITH US?
Send your questions to contact@globalannualmeets.com
Advertisement: The conference program is a valuable resource that all attendees refer to again and again as they navigate the conference. Advertising in the conference program is a great way to market and can help secure long-term business.
Send your proposal to contact@globalannualmeet.com for available ad options and pricing
Sponsor Dentistry 2023
Premium Referral Pack
Additional sponsorship package
Email the Program Manager at kevinluke@globalconferences.info or WhatsApp at +44 7360538394 to inquire about sponsorship packages
Abstract submission Guide lines
How to submit an abstract/article?
Abstract submissions invite all of you to submit abstracts on Dentistry 2023 topics. Please see the submission guidelines below.
Full abstracts accepted for registered attendees will be published in the open-access conference support journal and conference memorabilia.
Submit your abstracts via the online ABSTRACT SUBMISSION link
Abstracts should be submitted in English and should be between 250 and 300 words, along with a 60-70 word presenter biography.

Submissions are welcome on all topics related to the dentistry conference.

The presenting author must provide the following details: presenter's full name, affiliation details: department, institution/hospital, country, phone number, email address, and photo

For co-authors, the following details are required: Full names and affiliation details such as the name of the department, institute/organization, and country should be included

All abstracts will be reviewed by a review committee approved by the Dentistry 2023 Conference Review Committee. The final decision will be taken by committee members.

All accepted abstract presenters will need to register and book a slot to attend the conference.
Request you to note your affiliation and abstract title in the final program and in the journal will appear exactly as you submit them. Please, therefore, follow the guidelines provided as to the required format and the Letter of Acceptance does not imply any travel grant or scholarship.
Next steps
A confirmation email will be sent to you after successful acceptance of the abstract by the members of the organizing committee. If the abstract is accepted, presenters must confirm the presenter(s) and reserve a slot to confirm their attendance at the conference. Failure to do so may result in your paper being excluded from the Dentistry 2022 conference program.
How to finalize the registration?
To complete registration, visit the ONLINE REGISTRATION PAGE where the following registration categories are available
Applicants from academia/academic backgrounds should register their application under the academic category
Registration options available in this category: Oral presentation | Poster Presentation | Registration of delegates | Package A (includes your registration and 2 nights accommodation) | Package B (includes your registration and 3 nights accommodation) | Online
For businessmen the registration will be in Business category
Registration options available in this category: Speaker Registration | Registration of delegates | Package A (includes your registration and 2 nights' accommodation) | Package B (includes your registration and 3 nights' accommodation) | Advertising | Exhibitor
Participants who are still pursuing their studies will register in the student category.
Registration options available in this category: Speaker Registration | Poster presentation | Registration of delegates | Package (includes registration and 2 nights accommodation).
Outside of any category mentioned above, please email kevinluke442@gmail.com or WhatsApp +44 7360538394 for GROUP REGISTRATION, ADDITIONAL NIGHT ACCOMMODATION, ADVANCE TOKEN PAYMENT, MORE A PRESENTATION, etc. These options are available upon special request and discussion with management.
Market Analysis
KEY MARKET INSIGHTS
The global Dental Market size was valued at USD 36.32 Billion in 2021. The market is expected to grow from USD 38.84 Billion in 2022 to USD 63.93 Billion by 2029, growing at a CAGR of 7.4% during the forecast period. The global COVID-19 pandemic has been unprecedented and staggering, with products seeing lower than expected demand in all regions compared to pre-pandemic levels. According to our analysis, the market posted a decline of -7.6% in 2020 compared to 2019.
This market consists of consumables and equipment that help diagnose, prevent and treat various conditions such as gum disease, periodontitis, malocclusion, and caries. Several consumable products such as implants, prostheses, endodontics, periodontics, and whitening products are available in the market. The various advantages associated with endodontics and periodontics, including virtually painless procedures, cost-effectiveness, and reduction in oral infections, have increased the adoption of these products. The growth of the dental market will be influenced by the increasing prevalence of periodontitis, malocclusion, and dental caries. Furthermore, the growing demand for cosmetic dentistry and a growing number of product launches by market players are expected to drive the market growth over the period 2022-2029.
• In February 2022, Ultradent Products, Inc. launched MTApex Bioceramic Root Canal Sealer which is expected to increase the demand for consumables over the forecast period.
• In December 2021, 3Shape A/S launched 3Shape Dental System 2021.2 globally to provide a smooth workflow and seamless connection between lab and practices.
COVID-19 IMPACT
COVID-19 will negatively impact market revenue due to lower patient volume in clinics
The emergence of the COVID-19 pandemic has lowered the demand for products used in dentistry due to lower patient volumes. Major market players have seen a significant drop in revenue due to the pandemic. The reallocation of healthcare resources, the decline in patient visits to clinics, supply chain disruptions, and other major parameters have impacted sales of implants, prostheses, and scanners in the United States. States, particularly during the first half of 2020. In terms of revenue, the dental market share saw a decline of 7.6% in 2020. Market players experienced a significant decline in revenue generated in 2020. For example, Dentsply Sirona generated revenue of USD 3,342.0 million in 2020 and recorded a decline of 17.1% compared to 2019 This decline in revenue was due to lower sales of technologies & equipment, and consumables.
However, during the third and fourth quarters of 2020, the number of patients started to increase as government-imposed regulations in various countries were relaxed. In 2021, the volume of patients rebounded in the United States, due to factors such as higher vaccination coverage among the general population, strict guidelines and COVID-19 protocols in public places, and the rejection of restrictions on travel. This has led to an increase in demand for scanners and implants in 2021. For example, revenue generated by Dentsply Sirona in 2021 increased by 27.2% compared to 2020 revenue. Had a positive impact on product demand in 2021.
Growing Trend of Invisible Orthodontics to Boost Market Growth
Invisible orthodontics offers various benefits such as less irritation of the gums and cheeks, fewer visits to the dentist, the ability to customize according to the patient's needs, and easy removal of braces. These benefits contribute to the increased adoption of clear aligners in the treatment of malocclusions. The growing adoption of invisible orthodontics has generated growth opportunities for the market players, thus urging them to increase the production of transparent aligners.
• For example, the volume of clear aligners from Align Technology, Inc. increased 54.8% in 2021 compared to 2020.
This increased adoption of clear aligners, coupled with the strong focus of companies on increasing production, is expected to increase demand for these products in the long term.
VISA Requirements
The Dentistry 2023 Organizing Committee hereby reiterates that we are NOT involved in VISA processing. We can help you by providing supporting documents such as an invitation letter, abstract acceptance letter, and registration payment receipt.
You may need to submit additional documents along with these documents to the embassy.
Invitation Letter: The official invitation letter is proof that your submitted paper and registration request are accepted by the conference board. It will be indicated in English and can help you with your visa application.
Only registered participants will receive an official invitation letter

Participants must complete registration and submit authenticated information to obtain an official invitation letter [i.e. passport (scanned copy), date of birth, mobile phone number, physical address, and a photograph].

Contact the program manager for more information

Official invitation letters will be provided only to attend the conference.
** IF YOUR APPLICATION IS TURN DOWN THEN THE ORGANIZING COMMITTEE OF Dentistry 2023 CAN NOT CHANGE THE DECISION OF THE DEPARTMENT OF FOREIGN AFFAIRS AND WE WILL NOT HEAR ANY DISCUSSION OR CORRESPONDENCE WITH THE IND, MOFA OR EMBASSY ON BEHALF OF THE CANDIDATE **
To Collaborate Scientific Professionals around the World
Conference Date September 27-28, 2023
For Sponsors & Exhibitors